Other Projects
Maledetto by Kenneth Gaburo
Varispeed have twice performed Kenneth Gaburo's LINGUA II: Maledetto (1968), a virtuoso piece for seven speakers, in an arrangement by Gelsey Bell. The first performance was at the Soft Series in Manhattan 2016 and featured Esther Neff and Jeffrey Young as additional voices, the second performance was at Roulette in Brooklyn in 2018 and featured Andrew Livingston and Erin Rogers. Varispeed hope to perform more of Gaburo's work in the future, especially from the LINGUA series.
Adult Party Games from the Leisure Planet by Arthur Jarvinen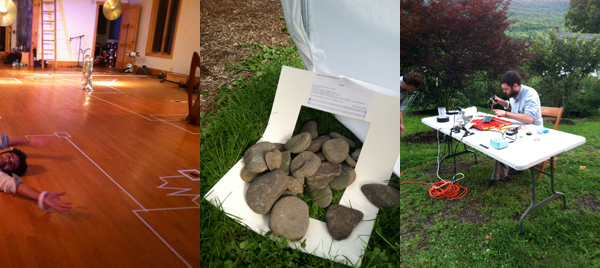 Described by their composer as being impossible to perform, Varispeed took to arranging Arthur Jarvinen's thoughtful and often cheeky text scores, collected as Adult Party Games, during a two-week residency at Mount Tremper Arts in 2013.  What resulted were physical structures assembled during the performance, settings of short text scores in five-part harmony, and transposing the media and scale of some of the original scores.
Love is a Good Example by Robert Ashley
Shortly after the passing of composer Robert Ashley, Varispeed were asked to perform in tribute to his life and work at Roulette.  Around the same time, Gelsey Bell arranged his 1991 piece Love is a Good Example for three vocalists.  Gelsey, Aliza, & Brian performed this arrangement in May 2014, you can listen to it on WFMU. Gelsey, Aliza, & Dave performed the same arrangement as part of a festival devoted to the work of the Sonic Arts Union at Issue Project Room in July 2018.
Public Opinion Descends Upon the Demonstrators by Robert Ashley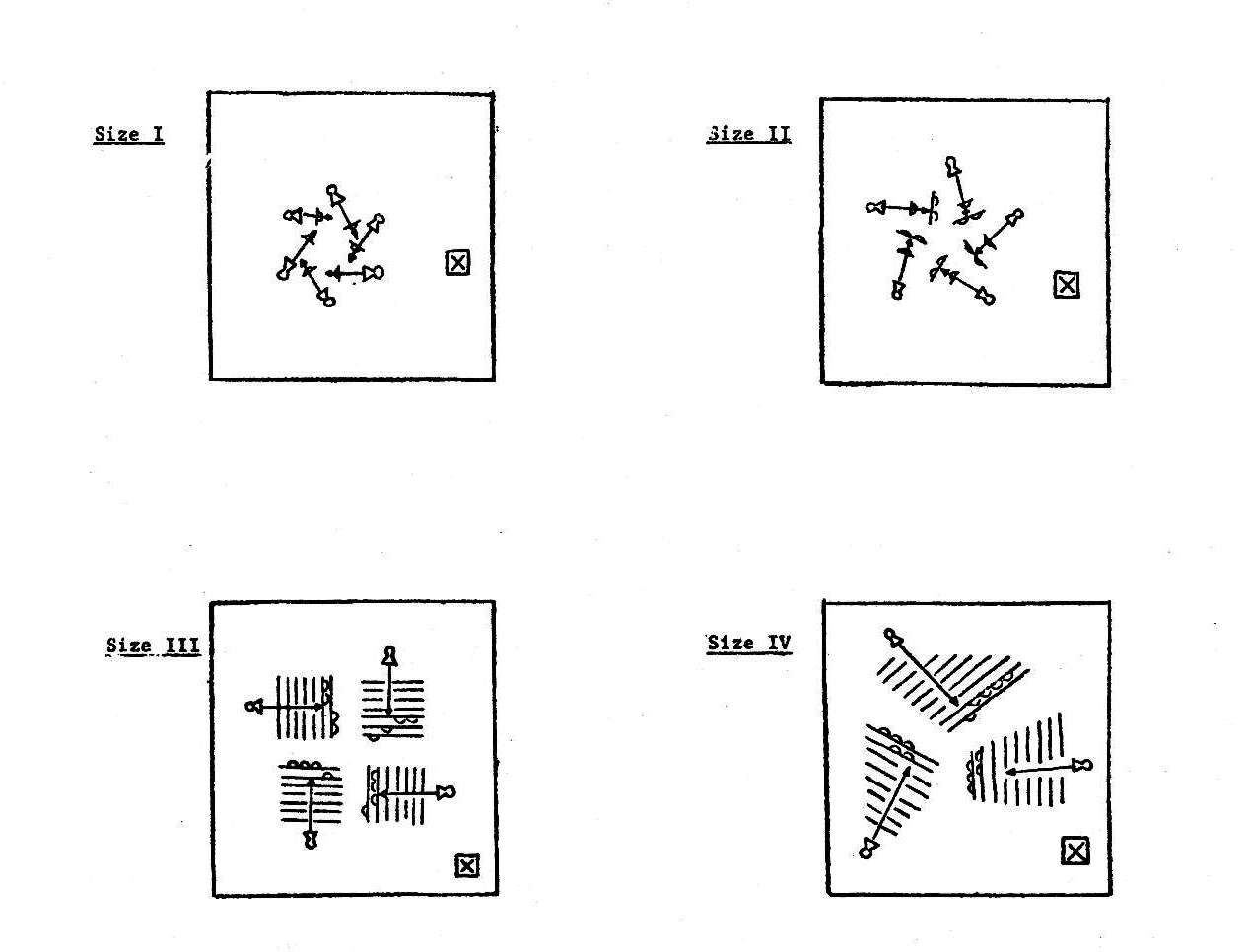 In 2013, four members of Varispeed created an updated arrangement of Robert Ashley's audience-triggered electronic experiment from 1961.  Our version of this experiment was attempted at Glasshouse as part of the Theater as Theory Conference in Brooklyn, with the performers downstairs spying on the audience upstairs with cameras.
Other Pieces by Robert Ashley
The five members of Varispeed have all taken part in productions of several other operas of Robert Ashley: That Morning Thing (2011 at the Kitchen), Crash (2014 at the Whitney Biennial, 2015 at Roulette, 2018 at Wesleyan University), and Improvement (2019 at the Kitchen).
Robert Ashley's final piece, Crash, was given its premiere in April 2014 at the Whitney Biennial with the five members of Varispeed and Amirtha Kidambi as the performers.  Working on Crash brought an end to the three amazing years we were able to spend working together with Ashley.  A recording of the piece was released in 2016 by Lovely Music.